Demo Reel
01001001
Email:

info@eatlseepindie.com

Skype:

live:eatsleepindiedev

Discord:

eatsleepindie#0989
01011010

Bite Me
PERSONAL PROJECT
Zombie Shooter
Al Ridley
Programmer / Developer
I have over 2 decades worth of experience as a freelance programmer and almost 10 years experience with Unity and game development. I began my freelance career programming data-driven web applications using Coldfusion & PHP, and following over a decade of success, I decided to cash in all my chips and begin a life-long dream of developing video games for a living.
Work over the last several years has ranged from having a small part in games - setting up Steam SDK, building multiplayer frameworks, etc. - to Lead Developer for Creative Storm Entertainment's sequel Age of Gladiators II. The development team was small and so my responsibilities were numerous, ranging from rigging character models to programming AI for the arena.
01001111

Skadonk Showdown
COMMERCIAL PROJECT
Split-Screen Taxi Racing
Various Mechanics | Al Ridley
Unity 2019 & 2020

SmartFox Server

Mirror

Blender 3D

Steam SDK

Adobe Photoshop

Adobe Dreamweaver

MySQL Server

C#

UnityScript

Java

HTML5

CFML

PHP
01000101
Fireworks Rockets - NEW!
Thursday, December 03
The first thing I want to share that was completed prior to my recent social media and devlog hiatus is an alternate firing mode for the rocket launcher; or, more accurately, an alternate type of ammo. This new rocket consists of five fireworks which, after a short distance, separate from one another and fly off on their own random trajectory. Any fireworks that collide with an obstacle or zombie cause an explosion similar to the original rocket, and any that reach a specific altitude explode into a burst of color mid-air.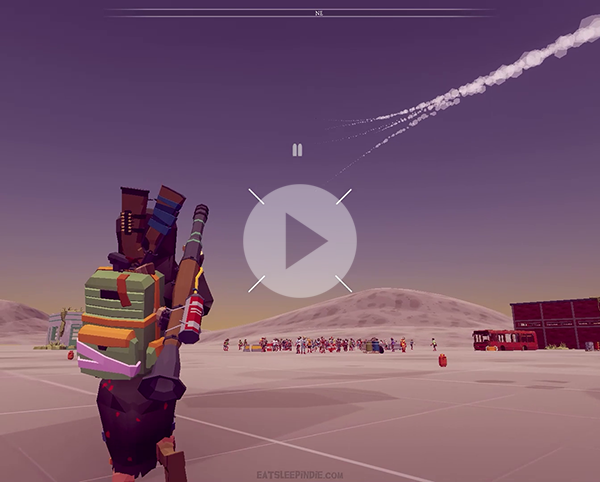 Read more >

Orcs v Humans
PERSONAL PROJECT
Fantasy RTS
Zoey Ridley
Play-Tester
Don't let her small frame or single-digit age fool you; Zoey is a pro at finding gameplay bugs. Possessing a knack for attempting to do things in ways that most others wouldn't, her contributions to the work at ESI have been paramount in ensuring a top-quality game is delivered.
Her love of video games began before the age of 2 when she would join me at my desk, grab the mouse and wander the world of Revery. Since then she has helped prepare several projects for release, including a children's book about the Forbidden City in China and receiving her first game development credit with the release of Age of Gladiators II.
01011001

Poly Plaza
PERSONAL PROJECT
Mall Management Sim
Portfolio Site Overhaul
Wednesday, December 02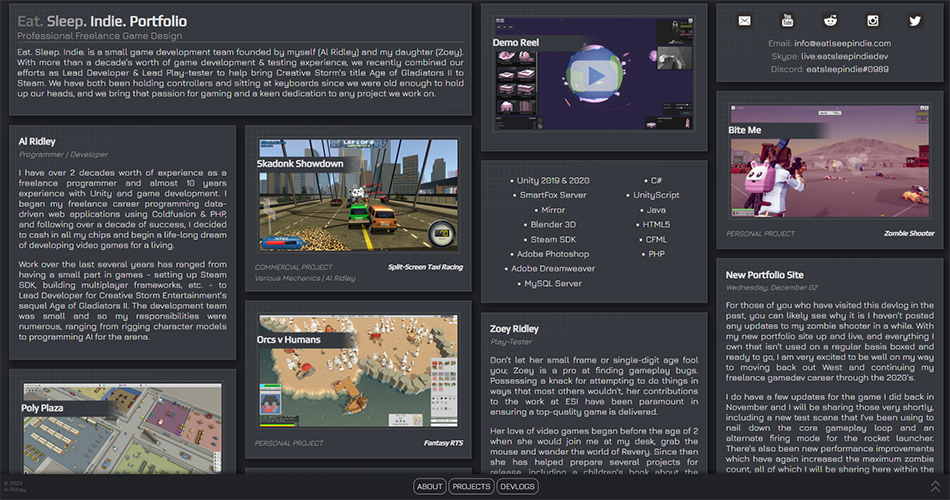 For those of you who have visited this devlog in the past, you can likely see why it is I haven't posted any updates to my zombie shooter in a while. With my new portfolio site up and live, and everything I own that isn't used on a regular basis boxed and ready to go, I am very excited to be well on my way to moving back out West and continuing my freelance gamedev career through the 2020's.
Read more >

Space Race
PERSONAL PROJECT
Space Exploration Sim
Weed Whackin'
Saturday, November 07
Felt like trying out a new weapon this afternoon. I'm still back-and-forth on whether I will have melee weapons as an option in this game, but it's always fun to test things out since you never know where inspiration can come from.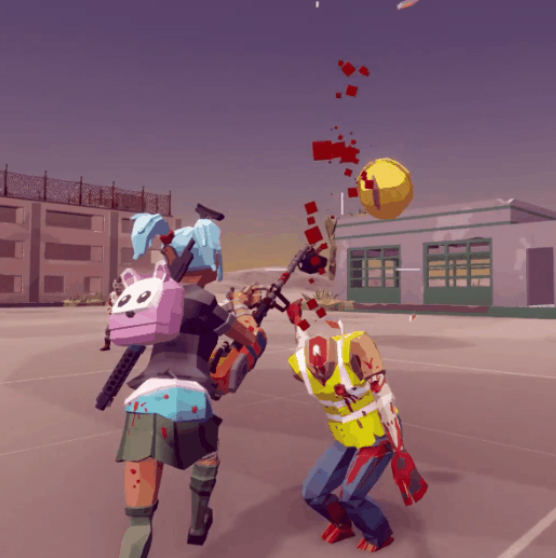 Read more >

Age of Gladiators II
COMMERCIAL PROJECT
Sci-fi Gladiators Sim
Lead Developer | Al Ridley
Lead Play-Tester | Zoey Ridley

Revery Online
PERSONAL PROJECT
Fantasy MMORPG

The Greatest Place
COMMERCIAL PROJECT
Children's Story App
Lead Developer | Al Ridley
Lead Play-Tester | Zoey Ridley
Floppy Hair
Friday, November 06

The other night I had gone through the ridiculously-long list of asset store packages that I have purchased over the years to see if there were any I had forgotten about that could be leveraged in this project. That hunt is what led to my inclusion of the compass system, and I had forgotten that I'd also imported a dynamic bone package with the intention of using it for hairstyles. After work tonight I opted for some quick Blender work to wrap up my day, and I have now created two simple rigs for the above hairstyles. I will likely leverage this system more in the future, but this is the first time I have used this particular package since learning how to create simple rigs in Blender, so I am pretty happy that I got everything to come together without much fuss at all.
Read more >

Book Ends
PERSONAL PROJECT
Fantasy CoOp RPG
Scootin' Along
Thursday, November 05

I set up an electric scooter using my vehicle system during my lunch break today and it turned out better than I thought it would given the short amount of time I had.
Read more >

ZomBros
PERSONAL PROJECT
Zombie Twin-Stick Shooter

Poly Farm
PERSONAL PROJECT
Farming Sim
Status & Radial
Thursday, November 05
Today was a long day full of meetings and it's looking like my free time to work on this as much as I've been able to recently will soon be coming to a close in favor of freelance work. I managed to get a few things in place between bouncing from Discord to Zoom to Skype, and wanted to share before I close up the home office early; with contract work being very likely in the next day or two, I am going to take a break from game development before I end up burning myself out just before starting a new project.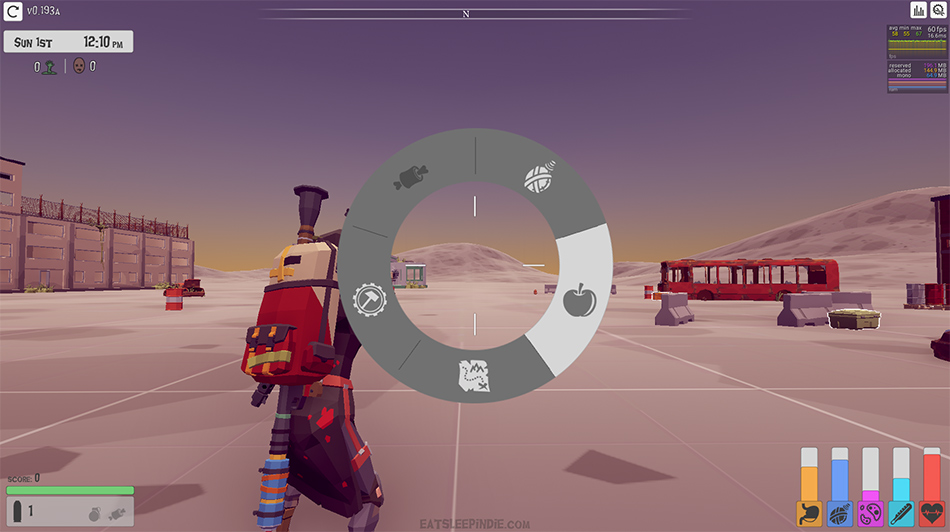 Read more >

GameDevGame
PERSONAL PROJECT
HTML5 Simulator

RTS Template
PROTOTYPE PROJECT
Real-Time Strategy Template

FPS Parkour
PROTOTYPE PROJECT
FPS with Parkour Mechanics
City Life
Wednesday, November 04
This latest gameplay footage is a culmination of everything that's been done these past few weeks, which includes the new day/night cycle, character equipment and armor, weapon mods, and even the first in-game achievement.

Read more >

Toon Adventure
PROTOTYPE PROJECT
Mobile Adventure Game

Dungeon Crawler
PROTOTYPE PROJECT
ProcGen Dungeon Crawler

3D Platformer
PROTOTYPE PROJECT
Basic 3D Platformer
600 "Zombies"
Tuesday, November 03
It's the first chance I've had to work on my zombie shooter in a week, and I decided to create some simplified zombies to see to exactly how many of them my pathfinding setup can handle if I kept the basic concepts for killing them in place. I was able to spawn 600 capsule "zombies" and play the game with no issues while maintaining 60 FPS consistently, which gives me a lot of hope going forward since the largest performance hit by far is currently the number of skinned mesh renderers on screen at any given time. My current max while maintaining 60 FPS on my dev machine is around 200 if post-processing and real-time shadows are enabled using the standard render pipeline; in other words there are still numerous ways for me to make this project more performant as I progress.

Read more >

Archenaut
PROTOTYPE PROJECT
Mars Terraforming
Night & Day - Extended
Tuesday, October 27
I figured I'd share a longer gameplay video of the day/night cycle while I am waiting for my lunch to finish heating up. Nothing new here, just an extended version of what was posted after my dev session last night. I have a feeling that this feature is going to be in the final version, so I can at least progress forward with confidence that time spent on polishing it up won't be time that's wasted.

Read more >
Night & Day
Monday, October 26
It was a quiet, rainy day here today, so I decided to maintain momentum from yesterday and began work on the day/night cycle I had been putting off since I first tested out the flashlight earlier this month. This is a modified version of the day/night cycle I had created for an RPG concept a while back, and although it needed some serious tweaking to get it in place and working for a third-person view (versus the original top-down view), I feel like it was worth the effort. This video features a short, 2-minute cycle so that I could record a quick a video before bed, but it's pretty close to how the final version would look if it does end up making the cut.

Read more >